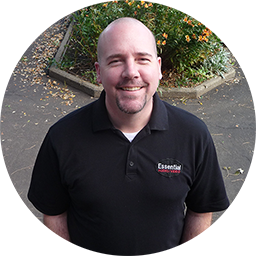 Service Area
I am based in Santa Rosa, California.
My service area includes Marin, Napa, Sonoma, and Lake County. Give me a call if you live in a different area. I have no reception desk and no store front. I provide quality service and expert advice at an affordable price.
I have been installing home theater systems and home networks since 1998. I offer high quality personalized service focused around residential home theater and home network design, installation and support.
Have questions? Give me a call.
Phone: 707.331.9135
Business Hours: 9:00 am – 5:00 pm Monday – Friday
Mailing Address: 122 Calistoga Road PMB 612 Santa Rosa, California 95409
TESTIMONIALS: What my customers are saying…
If you have any home theater needs; planning a new system, set-up of that equipment you just bought, how to get the most out of your audio/video gear, or even how to use all of those features — Essential Audio Video is for you!
Brien has been working in this industry for years, and he can relate with you from 'super-techie-latest gadget specs' to 'please just tell me which buttons to push'.
Give Brien a call! He can help.
If you want a no nonsense, professional, smack down awesome, audio/video install these are guys you call.